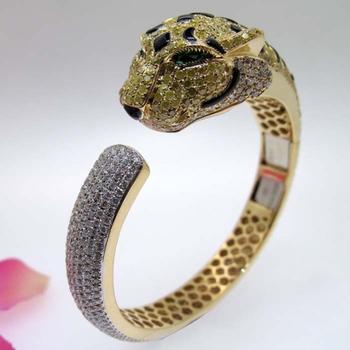 Time flies. When 2013 entered the countdown period of the last two months, major luxury brands also announced a number of quarterly earnings reports for 2013. From the perspective of the performance of various brands, lvmh Group, kering Group, etc. are faced with a deteriorating performance. .

Lv

All along, lv propped up half the sky of the lvmh group, lvmh group also seems to rely too much on lv's performance growth to maintain the bright performance of the financial report. In terms of promotion, lv is overly profusely played, which leads to the popularity of the entire brand value brought about by the popularization of the market. This year, there is even more news that the lvmh Group intends to sell the already-lost lv. Although there is no definite evidence yet, it has started to save the brand from lv.

Cartier

Cartier Cartier, which was named as the next lv in China, has over lv50 of the top 224 luxury brands in China. The low end of the product reduces the brand value, and the service and quality are criticized. In just one year, the number of stores in its core jewelry brand cartier has even been reduced by 10. In spite of this, Richemont Group is still preparing to withdraw from the fashion and accessories business areas, and will focus on cartier high-end jewelry and watch brands, in order to obtain greater profitability.

Gucci

Lv and gucci can be described as a pair of embarrassing brothers in the Chinese market. In the face of sluggish performance, they have used the same tricks in the Chinese market: upgrading product lines, refurbishing stores, suspending expansion speeds, de-logoizing, etc. . However, step lv-based fashion leather goods sector fell 3.8% from the previous year, in the third quarter earnings disclosed by Kaiyun Group, gucci's decline is even 5.4%. Group chief financial officer jean-marc duplaix acknowledged gucci sales in China for the first time.

Hermès has always been adhering to Haute Couture in a number of luxury brands, allowing it to lead the high end of luxury goods. In the 2013 performance report, Hermès has risen steadily, more than expected to beat lvmh Kaiyun two major luxury goods groups.
Cotton Canvas Tarps are made from 100% natural cotton canvas fabrics, so they will eventually shrink or stretch. the shrinkage will depend on the amount of exposure it gets. when constantly exposed to humidity, rain and uv rays, canvas tarps will eventually shrink. canvas tarps are not very resistant to stretching, tearing and ripping. Do not put too much tension on the grommets when securing this cover on an item. The cotton carps covered wax , these products not recommended for car or boat covers , The wax on the canvas may be wiped off .
Cotton Duck Fabric,Natural Canvas Fabric,Cotton Canvas Fabric,100 Cotton Canvas Fabric
Shandong Lufan Technical Textiles Co.,LTD , https://www.lufan-tarps.com