Di Fenna home living museum successfully settled in Fuzhou, Jiangxi! Fresh and elegant store design, romantic elegance of the window display, Di Fenner home living museum integration of home life industries, including home service, big underwear , home life supplies, household products, such as memory parts of women's products category, welcome to the vast number of consumers Patrons!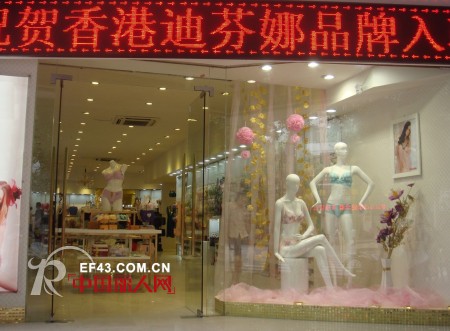 Defina home life Museum in Fuzhou, Jiangxi shop
Di Fenna underwear (Shenzhen) Co., Ltd. under the Hong Kong Di Fenna Group, specializing in underwear, home service, warm clothing, fashion socks, jewelry, T-shirts, daily necessities and other products design, production and marketing of large apparel Group companies. Mainland headquarters in China's fashion frontier city - Shenzhen.
Defina Group has experienced team of professional designers and the world's best fabric suppliers, products from the main fabric, accessories to the finished product packaging are carefully selected. Since entering the mainland, with her excellent design team, Di Fenna has obtained a number of national patents. The group has many years of overseas expansion and production experience and has a strong production base. She is adept at product development, production control and every process , Full of professional production experience of the technical staff strict requirements, so that product quality standards to achieve excellence and be protected.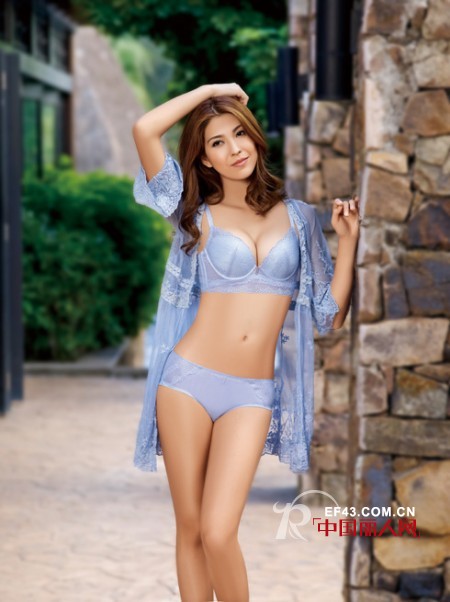 While maintaining its rapid growth in the domestic market, Defina Group successfully launched high-quality and diversified products under its brand names: Defina, Defina GRIL, Ladies of different ages welcome.
Di Fenna Group adhering to the "honesty, cooperation and win-win" spirit of enterprise and marketing ideas, formed a professional marketing team. Its distinctive distinctive lingerie lifestyle model, incorporating different types of different brands of product styles, the concept of natural recreation successfully implanted in the market operation, the underwear industry in the traditional model stores and shopping malls counters unique; and in the The mainland market has achieved good results, the Group opened in major cities in mainland China have counters and stores and Di Fenner underwear home life Museum Terminal; has opened in the mainland market more than 1,000 stores and shopping malls counters and Di Fen Na underwear living center terminal. In addition, the international market of the Group has developed rapidly, showing a good momentum of steady development of the domestic and international markets.
De Fenner committed to improving product quality, enhance service standards, in addition to continually recruiting experienced professional and technical personnel, but also continue to increase the latest production and information equipment, to create an international, professional underwear apparel companies, and strive to become Chinese women's underwear fashion well-known brands.
T/C Denim is a Denim, with deodorant, breathable, comfortable, etc.,
The advantage of T/C Denim
1.light,soft and comfortable
2.hygroscopic and sweat reasing
3.good permeability
4.Plain 100% Cotton Woven Fabric, a lovely collection of coloured denims.
5.A medium weight denim with stretch.
6.Craftsmanship: hand brushing, whisker, embroidery, print, wrinkle and grinding
7.Suitable for jeans, trousers, skirts, jackets, shorts, bags etc.,
T/C Denim
Custom T/C Denim,T/C Twill Color Denim,100%Cotton T/C Denim Fabric
Dongguan Zhongtang yu' an Weaving factory , https://www.yuanfabric.com