Have a relaxing and comfortable weekend, whether you have gone through a "fight", in an array of shopping malls or in the shops lined commercial street, defeated one after another favorite items. Unique discerning whether you have found the city's beautiful figure? As a well-known underwear brand with more than 3,000 stores - the city has long been all over the country streets.
Last weekend, the city lingerie brand also like to add two new stores, namely, Sichuan Province Liangshan Huili County store and Hainan Changjiang Shilu town store, erected in the two have a unique and colorful ethnic customs of Autonomous Prefecture , The perfect collision of rich ethnic customs and modern fashion will surely wipe out more dazzling sparks.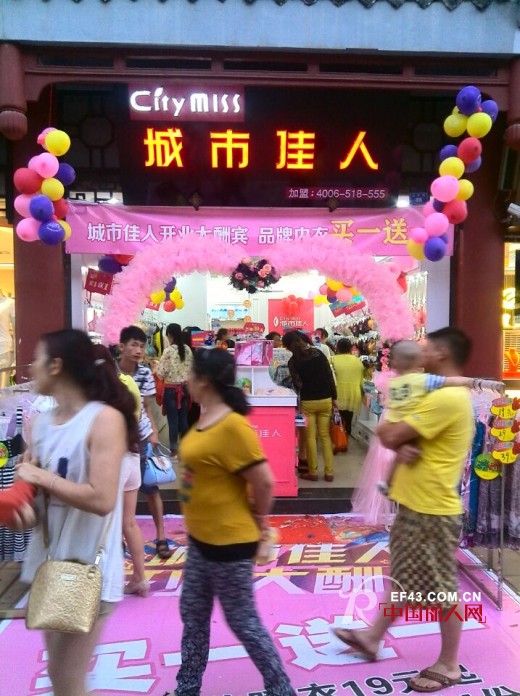 The opening ceremony of City Lady Huili Branch, with sweet and romantic pink veils and cute balloon archways, created a festive atmosphere and successfully attracted the attention of the surrounding citizens. The variety of 2015 summer new underwear in the store opened in an orderly fashion. Local women brought even more More stylish and healthy choice. New store opened, the owner portrait of a big portrait, underwear shop during the opening to buy one get one, leaving consumers screaming endless surprise.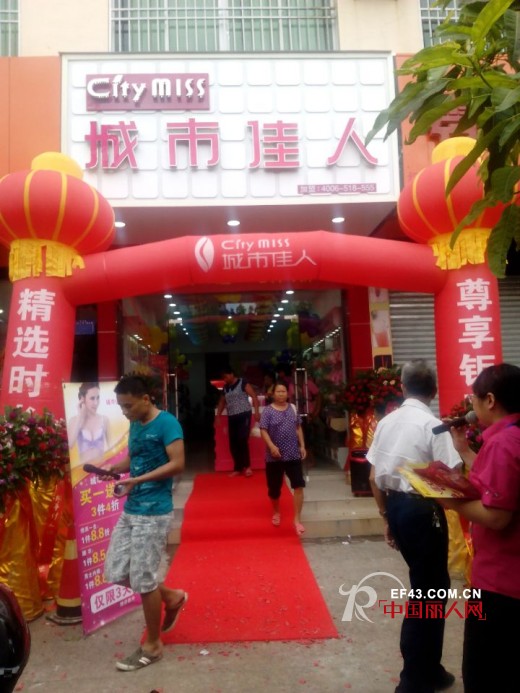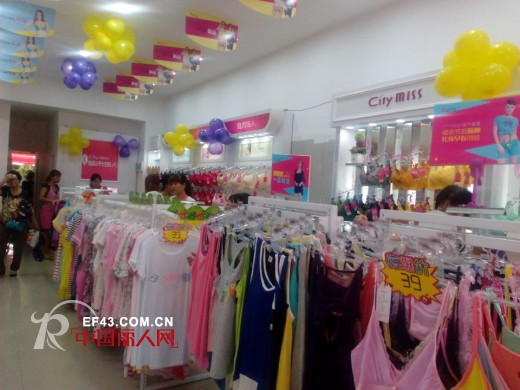 The same exciting atmosphere is also staged in Shilu Town, Hainan, red rainbow door and carpet dazzling, fragrant flowers surrounded by clusters, so that when consumers walk into the store, they feel the city full of passion. Into the shop, warm and thoughtful shopping guide for each woman to pick and choose the most suitable product, so that women have a beautiful city and become the real "city"!
Of course, the above words only can not explain the beauty of the city's beauty, you also want to know you are also invited to move the city beauty stores, many new summer 2015 underwear are waiting for your purchase!
Advantages:
1.Design team: We have a professional design team. Over 5000 designs for selection.

2.Rapid response to your needs: Welcome to contact with us if you have any problems.
3.Standard: All of our models are approved by ISO9001, SGS and Testex.
4.Efficiency: Our 50 designers will keep you updated with 15 new items each month.
5.Professional factory: We are the biggest manufacturer of table cloth in China,competitive price with good quality.
Product Name

Eco Friendly Bath Car Kitchen Drawer Bathroom Yoga Rubber Anti-Slip Anti Slip Mat

Shape

Rectangle

Material

PVC foam with polyester net.

Thickness

1mm ~ 5mm / custom size.

Width

<1.47M (58 Inch)

Color

Solid or printed. As your request.

Size

65CM x 15M / Roll, custom. Roll and Sheet.

Usage

widely used

Feature

Non slip, Soft, High quality,

Waterproof, Oilproof
Kitchen Mats,Weathertech Floor Liners,Floor Mats For Home,Welcome Mat
IUIU Household Co.,Ltd , https://www.iuiugroup.com